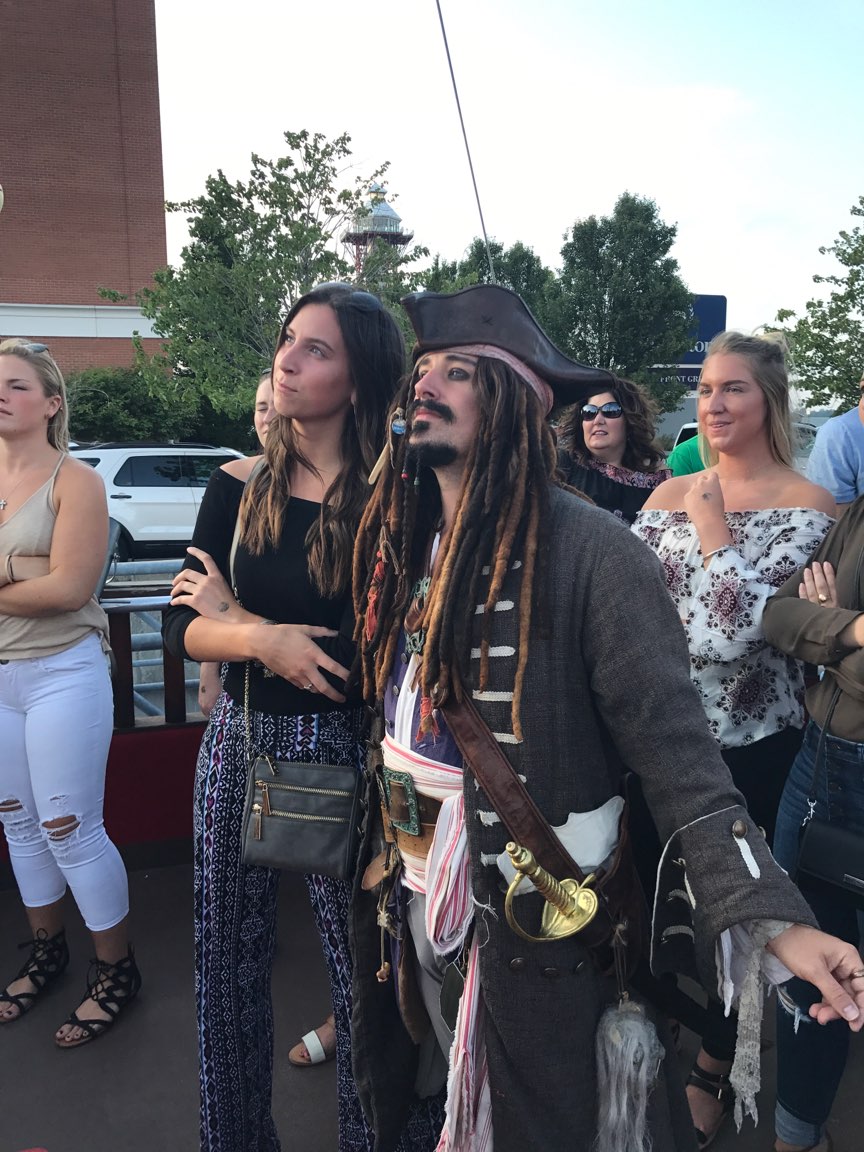 Cap off your summer vacation or staycation in Erie with a cruise on Lake Erie. A fun option for families is the Scallywags Pirate Cruise. While the kids enjoy pirate games and adventures, adults can relax with a beverage from the the cash bar. A local favorite adult beverage is the Rum Runner.
Bring your sense of humor because you may be insulted by the snarky Jack Sparrow. You will be entertained by the antics of the pirates. And, you may or may not get wet!
The cruise rate for ages 3+ is $20  per person for the family pirate adventure.
If your group is all adults, Scallywags also offers adults-only Wobbly Pirate Cruises.
Dobbin's Landing Attractions
Scallywags departs from Dobbin's Landing area in downtown Erie near the landmark
Bicentennial Tower. The cruise on Presque Isle Bay lasts 90 minutes. You can make a day out of your visit to Dobbin's Landing with a visit to Harbor View Miniature Golf and an elevator ride
to the top of the Bicentennial Tower for an amazing view of Erie and Presque Isle State Park. After you work up an appetite, the restaurants at Dobbin's Landing include Smuggler's Wharf and Woody's Backwater Barge & Grill.
Contact Scallywags
For more information call Scallywags Pirate Adventures, 814-453-2627 or
http://www.scallywagspirateadventures.com