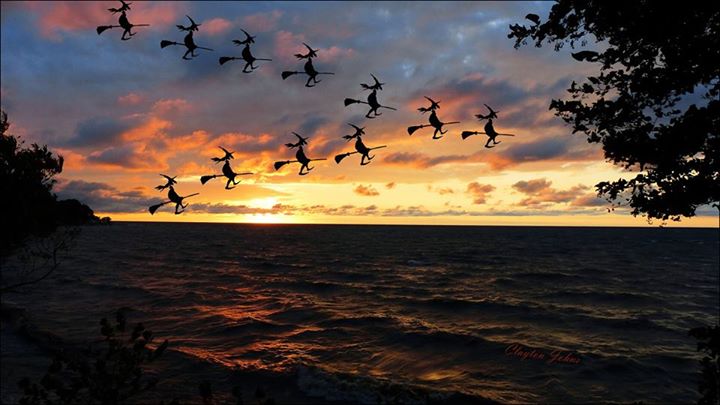 October is a great time of year to experience the fun of fear. And, you can expect a place called "Erie" to live up to its eerie namesake. If you are looking for a little scare before Halloween, check out these nearby eerie Erie events.
1. Candlelight Ghost Walks
Enjoy a half-mile walk along Erie's bay front while hearing the strange and paranormal stories told by Stephanie Wincik, a published author of three books about Erie's ghosts. October 27-28 is the last weekend for this event. $5 for adults, $4 for seniors, $3 for children. Reservations can be made by call or text at 814-490-5078.
2. Erie Cemetery Walking Tours
Erie Cemetery Lady Caroline Reichel reveals untold stories from Erie's past during themed historical walking tours of the Erie Cemetery, 2116 Chestnut Street. The "Ghosts and Legends" tours are 11 a.m. and 2 p.m. on October 22 and 29. The cost is $10 for adults, or $8 for children 12 and younger (unless otherwise noted). Reservations appreciated but not necessary. For more details, call 868-4423 or email [email protected].
3. Sparrow Pond Haunted Hayride and Walk of Darkness
This haunted hayride and an optional walk through haunted cabins continues on Fridays and Saturdays through October 28, 7:30pm-10pm.  Doors open at 7pm.  $15 for adults, and $8.95 for children 12 and under. $15 per adult.
4. Victorian Princess Spooktacular Booze Cruise
On October 28th, board this paddlewheel cruise ship at Dobbin's Landing in Erie, PA. The cruise includes a deejay and will be dockside from 7:30-8:30pm, cruise from 8:30-10pm, and finish dockside from 10-10:30pm.
5. DIY Tour of Eerie Erie's Haunted Places
Create your own tour and explore these 8 local places rumored to be haunted.
6. Ghost Lake in Conneaut, Ohio
Since Erie is in short supply of haunted houses this year, if you really want the highest level of fear in our area, you'll need to drive a short distance to Conneaut, Ohio. My local experts (my teenage children) tell me this is the most frightening Halloween event within close proximity.