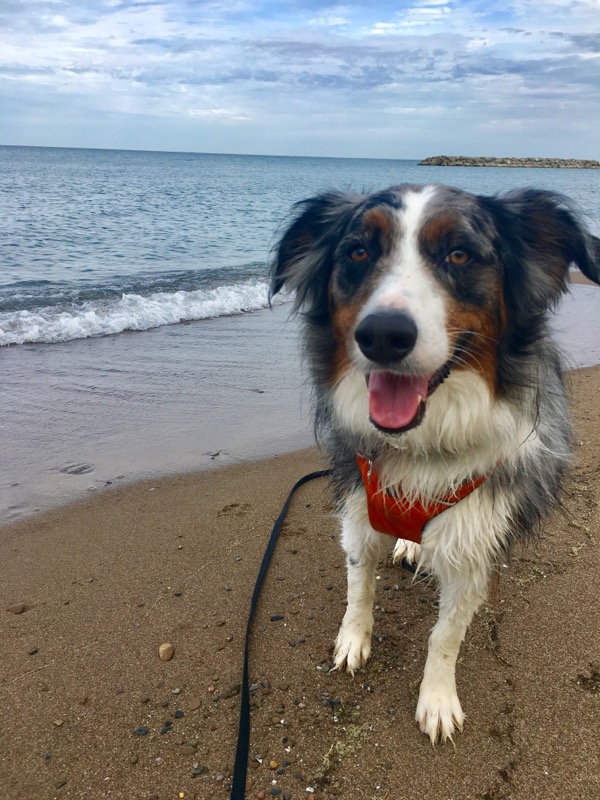 Updated:  March 7, 2020
You won't need to disappoint your "fur baby" when you visit dog-friendly businesses of Lake Erie Wine Country. This popular wine trail starts just east of Erie, PA and extends into western New York State. If you are traveling through Pennsylvania or Western New York on I-90, stop  and visit our wineries just minutes away.  
Does your dog get really excited when you are putting on your shoes and reaching for the keys? Mine does too. I always feel bad when I have to leave her behind. So, when a recent guest at my cottage rentals asked if I knew of any local dog-friendly places, I did a little research. I was surprised to find out just how many dog-friendly wineries and other businesses we have in Lake Erie Wine Country.
Let me preface the list with a bit of dog owner etiquette. Most business owners mentioned the dog should be friendly, on a leash, and the dog owner should be prepared to clean up their dog's waste. In my opinion, that's only reasonable!
While many of these businesses allow dogs outside only, there are plenty of fun outdoor events and outdoor seating areas. In no particular order, here are 13 dog-friendly places in Lake Erie Wine Country.
Add Lake Erie Wine Country to your list of places to visit with your dog. Whether you take a Sunday drive, a weekend getaway, or a weeklong vacation, don't forget to bring:
— a leash
— a water bowl, and
— waste bags to clean up after your pet.
Now, if I could just figure out how to make my dog the designated driver!  :).
Let's hear from you. Have you taken your dog to any of these places?  Do you know of any other dog-friendly places in the area?