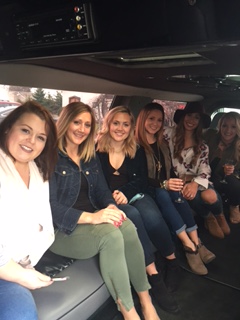 Where do you go for the perfect ladies getaway? Do wineries, beach, and Lake Erie cottage living sound appealing?
You don't need a reason to get away with your girlfriends. But, these are popular reasons:
a birthday celebration
your annual girlfriend getaway
moms getaway
a meet-in-the-middle
a classy bachelorette celebration
because you never outgrow sleepovers.
Lake Erie Wine Country near Erie, Pennsylvania is an easy trip to plan. Our destination is a quick drive from Pittsburgh, Buffalo, or Cleveland. Lodging in a Lake Erie cottage makes for an intimate gathering. Sharing a home means much more together time than with hotel rooms, whether its watching chick flicks together at night, making meals together, or sharing morning coffee.
Why are we a popular destination for ladies groups?
Beaches & Beach Glass
Ladies love our beach for fabulous sunset watching with a glass of wine, evening campfires, and for beach glass hunting. (Did you know Lake Erie beaches are famous for beach glass?) When you rent a Lake Erie cottage, you don't have to fight the crowds at public beaches. Access to a private neighborhood beach means more beach glass for you!
Winery Tours
The wineries that surround us can entertain you for days. Winery tours are a popular draw for our ladies groups.
We are located in the heart of the 23 wineries of Lake Erie Wine Country. 11 wineries are within 8 miles of Clement's Lake Erie Cottages including:  the brand new Yori Wine Cellars, Mazza Wineries (North East location), South Shore Wine Company, Arundel Cellars, Lakeview Wine Cellars, Blue Iris, Courtyard Wineries, Presque Isle Winery, Penn Shore Winery, Arrowhead Winery, and Heritage Winery. A limousine is a fun way to tour the wineries for a special occasion.
If you want to plan your visit around an event, the Harvest Wine Festival in September is three days of wine, food, live music and more. In November, the first two weekends are Harvest Wine Celebration Weekends. Wine & Chocolate Weekend is each February. Uncorked is a themed Wine Walk each March. Guests for Uncorked are encouraged to dress for the theme — a new theme each year.  Wine & Cheese Weekend is in May.
Quaint Small Town
Our quaint town called North East, Pennsylvania offers restaurants, shops and just

enough night life. My ladies groups especially love The Cork 1794 for dining and a gorgeous lounge/bar, and Noosa (established in 2017) — the only lakefront dining and drinks experience in eastern Erie County. Noosa is just 2.5 miles from us and located at the North East Marina. Michael's Italian Restaurant and Pizzeria (delivery offered) is located in the heart of North East and the adjacent Yori Wine Cellars is open until 8pm daily, later than most.
30th Birthday Ladies Getaway Celebration
The ladies pictured in this post stayed in March for a 30th birthday celebration. The celebrating began with arrival at the cottage late afternoon on a Friday. They entertained themselves at Speedeez, a local bar and restaurant, with the popular Friday night karaoke. Saturday day was spent touring the wineries. Saturday evening was "girls night in" at the cottage with champagne and birthday celebrating!
Many of my ladies groups enjoy a guided wine glass painting class (at the cottage) for a fun night in! Please ask if you need a recommendation for a local instructor to bring the class to you!
Fall, winter, and spring are the most popular times for ladies weekends because our nightly minimum stay requirements are 2-3 nights in those seasons. Our wineries are open year round, closing only on major holidays.
Is it time to plan your next getaway? Check my availability calendars, email me directly, and avoid the "service fees" of 10-15% that large vacation rental sites are charge. Lynne Clement at LakeErieCottages@gmail.com.  Or, text message me at 814-566-4722 for quickest reply.